20 years ago today `The Barbarians from Brussels` executed the most savage bombing over Civilian targets in Serbia – VIDEO
May 7th- NATO sprayed the downton core of the second largest Serbian city with CLUSTER BOMBS- Destroyed the Chinese embassy in Belgrade- Killing and maiming dozens of innocent people…
16 people were murdered, 70 wounded, when NATO air force dropped the cluster bombs over Serbian city of Nis. During the missile attack on Chinese embassy in Belgrade three Chinese nationals were killed as well…
 Sharply at 11:20 AM NATO bombers sprayed the downtown Nis with cluster bombs.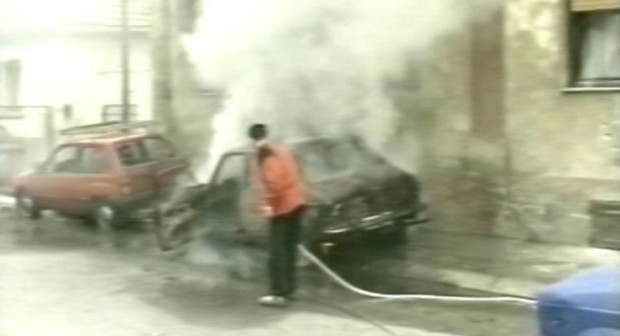 The Nis' resident is trying to extinguish the flames of burning car hit by NATO bombs.
The parts of cluster bombs exploded at front of the city Hospital' Pathology ward, some by "Banovina" building, most of them hitting the city shopping center (Green Market)- some by the historical Nis Fortress, Clinical center "12 February", city Bus Depot located by the river Nisava….
Among 16 murdered civilians was one pregnant young woman. More than…
View original post 315 more words